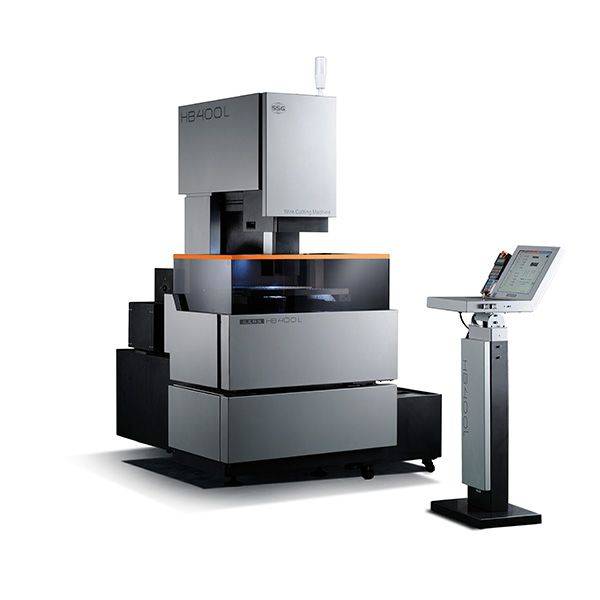 *Linear motor is the "maglev" in machine tool. Because there is no mechanical contact, high responsiveness can be achieved and the ball-screw backlash can be eliminated,the accuracy can be maintained for a very long time.
*Linear motor driven HB400L wire cutting machine tool, five-axis full CNC, performance upgrade again
*Full closed loop drive of linear motor (X, Y axis)
*Z axis numerical control (X, Y, U, V, Z five-axis full CNC control) is realized for the first time.
*Original non-electrolytic power supply technology
*Best Roughness Finish: Ra0.6μm
* Max.Cutting speed 300㎜²/min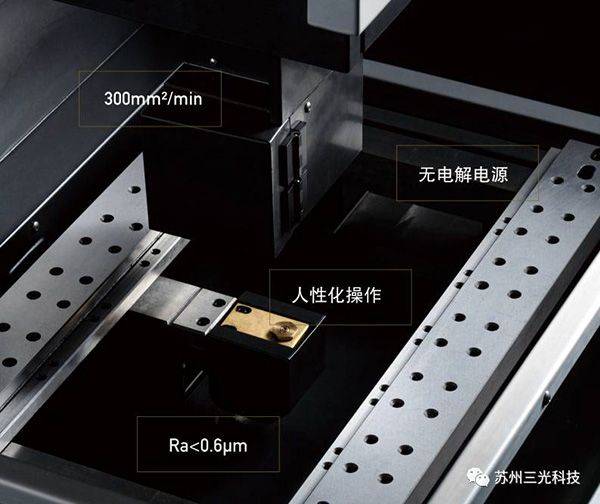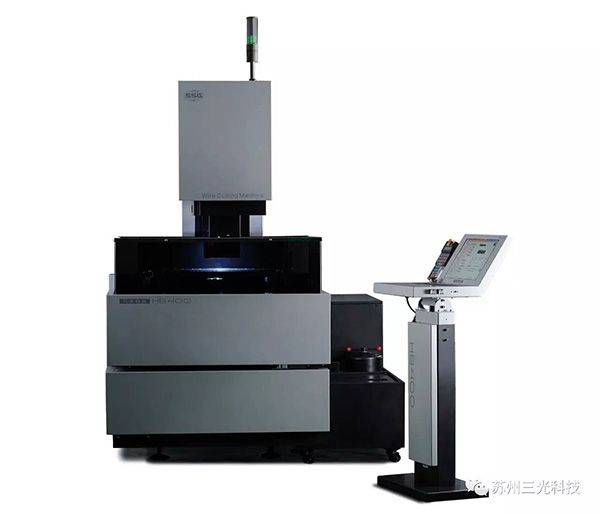 ※HB400L Specifications
Machine body
Worktable stroke(X,Y): 400*300mm
Wire Speed 1.18-11.8m/s
Machine weight 2260/2560㎏
Machine Dimension(L*W) : 2020*1700mm
Max.workpiece height 300mm

Max. Cutting Angle 20º/100mm
Worktable size 580*460mm
Max.workpiece weight 500㎏
---
Water tank
Filter accuracy 0.01mm
Capacity 130L
Working Methode Filtration System
---
Pulse Power
Max cutting speed ≥300㎜²/min
Best Surface Finish Ra≤0.6μm
Max. Cutting Currrent 12A
---
CNC
Hardware Configurations:
Linear Motor, Full closed-loop
and Schneider Inverter
Data Port: USB, LAN
Programming Code: ISO code
Axis Numbers:
5-axis and 4 axis simultaneous control,
pitch compensation realized.
Menu Language :
Chinese/English/English (Inch)
/ Italian/ Korean/Japanese
Aluminum cutting option
---
Power Supply
Power 380V±10% 50±1HZ
Working temperature 10-35℃
Consumption 1.2KVA
Pneumatic Power
Air pressure 0.5MPa above
Supply flow 30NL/min(ANR)
Air Port 6( Inner diameter)