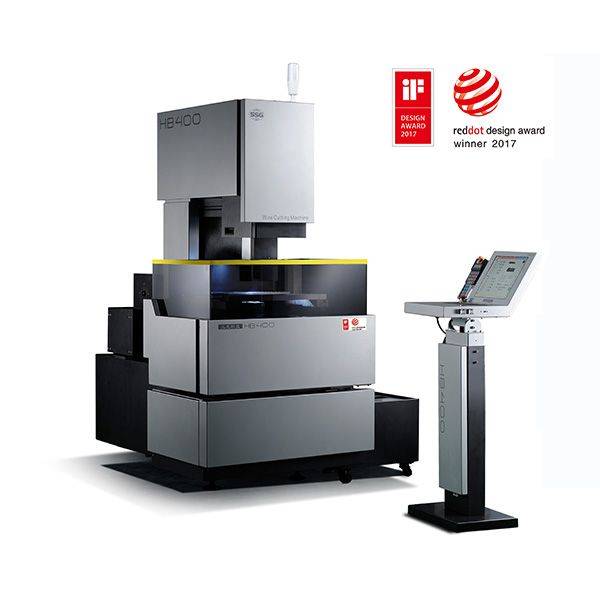 A new generation of the molybdenum wire cut machine of HB400,perfect integrated design and minimized workshop space support you to realize the maxium production value.
Fully meet the latest National Standard JB/T11999.1-2014)
Challenge the limit of molybdenum wire cut machine and achieve the peak performance
※ Best Surface Finish: Ra<0.6μm
※ Max. Cutting Speed : 300mm²/min
※ Original non-Electrolytic Power supply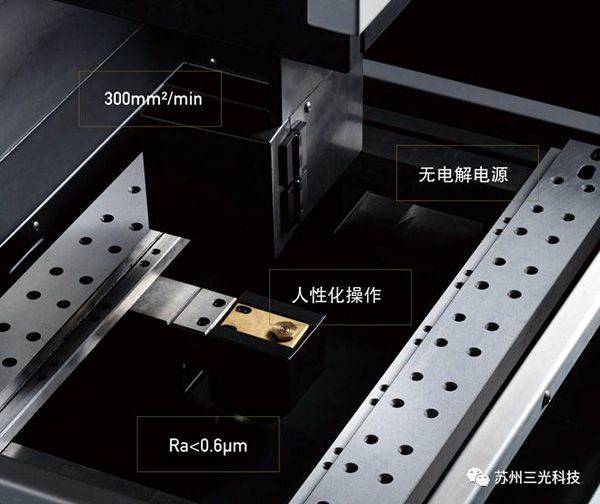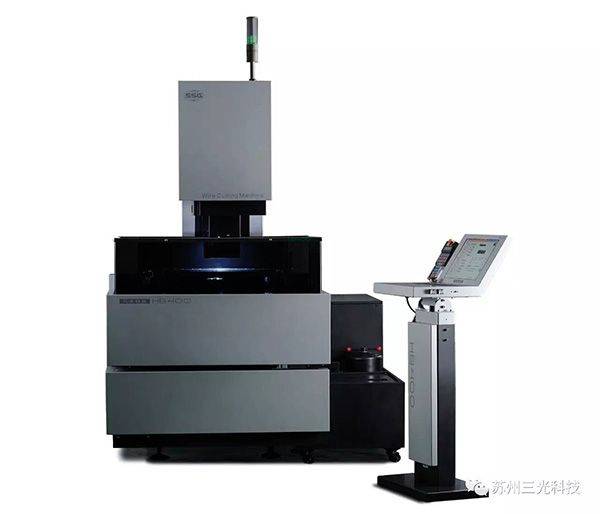 ※HB400 Excellent Mechnical Highlights
---
Innovative Architechure
Four-axis AC servo with four-axis ball screw and linear guide rail, bringing unprecedented accuracy assurance.
Independent layout
X axis and Y axis independent layout, UV shaft truss structure to ensure high accuracy. The configuration of high quality castings and reinforcement can inhibit the deformation of the bed.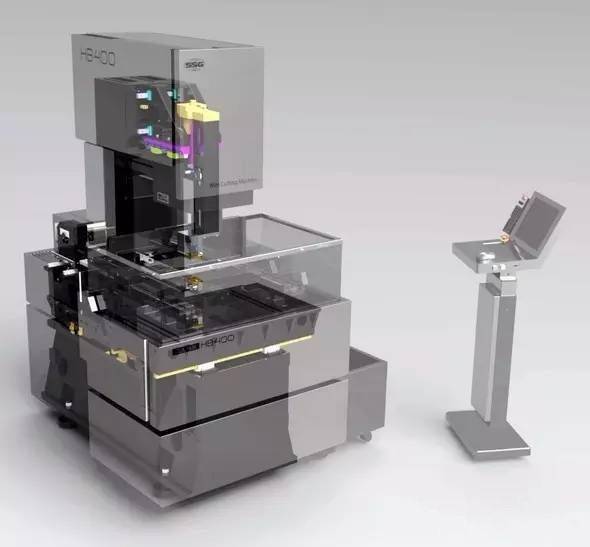 Protection Working Area
The frame water retaining structure makes cutting fluid no longer leaked. The lifting baffle is convenient for workpiece installation and saves space.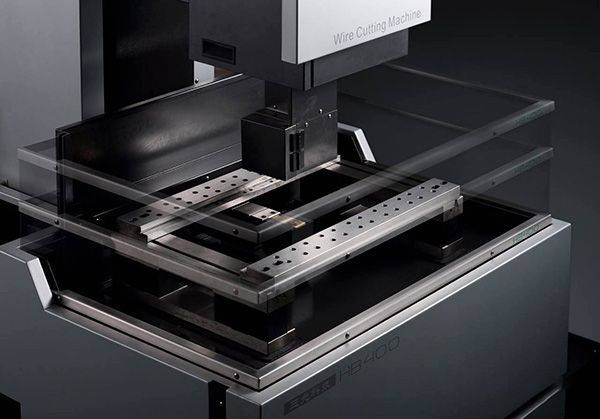 LED Lighting
LED lamp and working status indicator, always master the operation of the equipment.
Two ways of wire thread

Meet the different processing needs and very simple to replace the guide wheel.

Centralized Lubrication
Guideway and ball screw centralized lubrication, keep the workshop environment clean and tidy.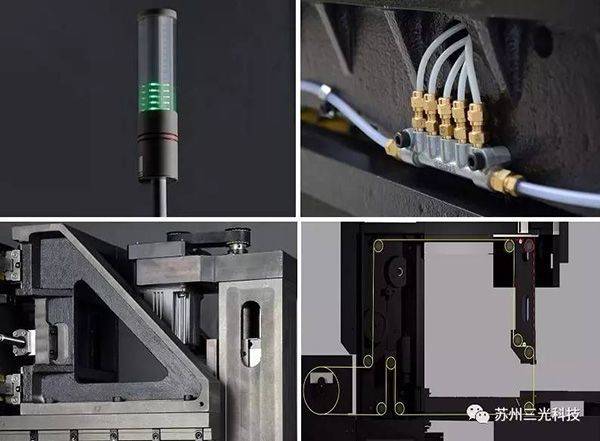 Easy to use
The position of the console is adjusted at will and the control is handy.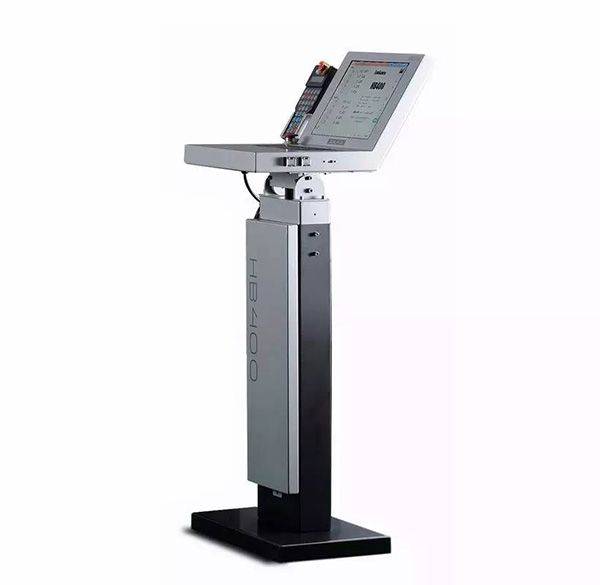 ※HB400 Carefully Design System
---
Four-axis Mitsubish AC Servo Drive System
AC Servo drive system makes the cutting speed faster and the precision higher.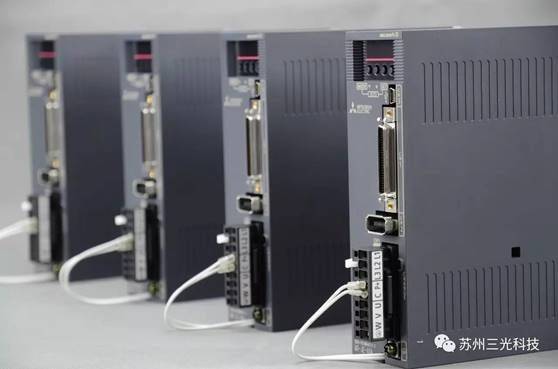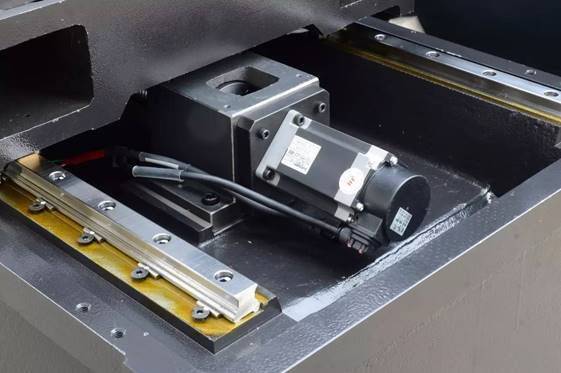 Intelligent Human-computer interaction system
Windows 7
Resolution display
Powerful process Parameter Library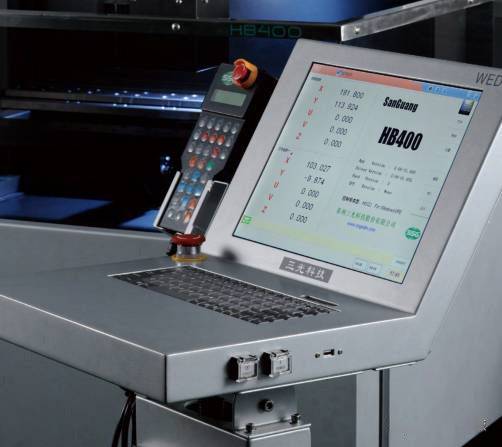 ※HB400 Introduction processing cases
---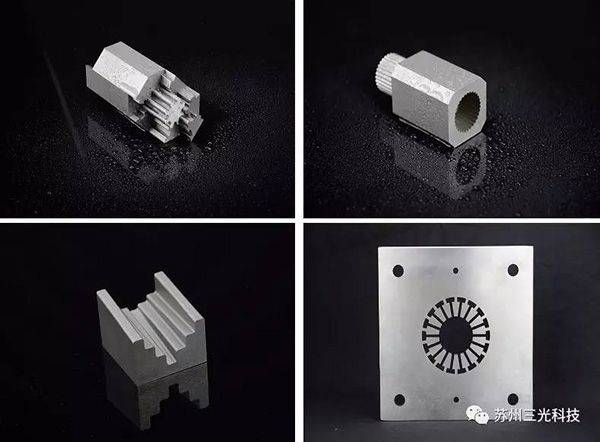 Die- Punch Tapper cutting
Workpiece thickness 40mm Workpiece thickness: 60mm
Material: SKD61 Material SKD11
Best Surface Finish: Ra<0.6μm Best Surface Finish Ra<0.8μm
Cutting numbers 4 Cutting numbers 4
Tolerance 5μm Tapper Angle±6º
※HB400 Specifications
---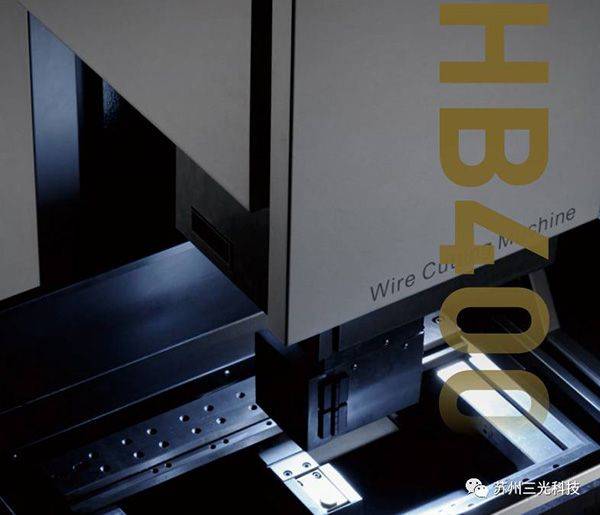 Machine body
Worktable stroke(X,Y) 400mm*300mm
Wire Speed 1.18-11.8m/s
Machine weight 2260㎏/2560㎏
Machine Dimmension(L*W) : 2020mm*1700mm
Max.workpiece height 300mm

Max. Cutting Angle 20º/100mm
Worktable size 580mm*460mm
Max.workpiece weight 500㎏

---
Water tank
Filter accuracy 0.01mm
Capacity 130L
Working Methode Filtration System
---
Pulse Power
Max cutting speed ≥300㎜²/min
Best Surface Finish Ra≤0.6μm
Max. Cutting Currrent 12A
---
CNC System
Hardware Configurations: Industrial computer, LED display, Mitsubishi AC servo driver system, Schneider Inverter
Data Port USB, LAN
Programming Code: ISO code
Axis Numbers 5-axis and 4 axis simultaneous control, pitch compensation realized.
Menu Language Chinese/English/English (Inch)/ Italian/ Korean/Japanese
Aluminum cutting option
---
Power Supply
Power 3-380V±10% 50±1HZ
Working temperature 10-35℃
Consumption 1.2KVA